Лаборатория механических испытаний труб и контроля покрытий
Zagorsk Pipe Works has its own laboratory for mechanical testing of pipes and coating control laboratory (LMIT and CP), which is accredited as a testing laboratory destructive and other testing methods in accordance with the requirements of GOST ISO/IEC 17025-2019.
The laboratory has successfully passed the accreditation of JSC "STC" Industrial safety " and confirmed its Its competence as a testing laboratory of SDS INTERGAZSERT.
The laboratory has its own machine park for the production of samples as well as Its own resource base to carry out a wide range of tests according to national and international standards such as GOST international standards such as GOST, TU, ASTM, API Spec 5L, ISO and others. The division has capabilities to carry out research, development and technological works.
The activities of the Zagorsk Pipe Works laboratory are based on the following principles:
Compliance with the required norms and rules of work;
Providing reliable and complete information about the results of;
Impartiality and objectivity in testing;
Full confidentiality of information.
Physical and mechanical testing of metals
Tests of pipe protective coatings (external Coatings, internal coatings, thermal insulation of pipes

Preparing samples for testing

Physical and mechanical tests

Metallography

Spectral analysis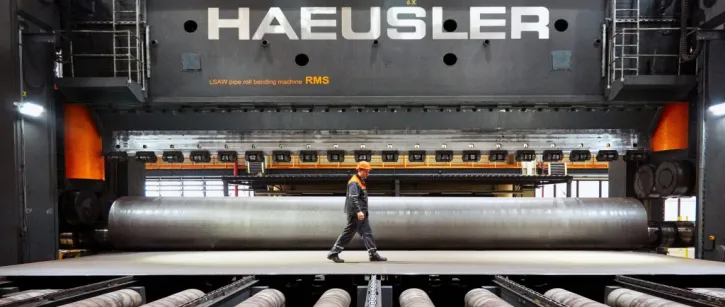 Testing of pipe protective coatings