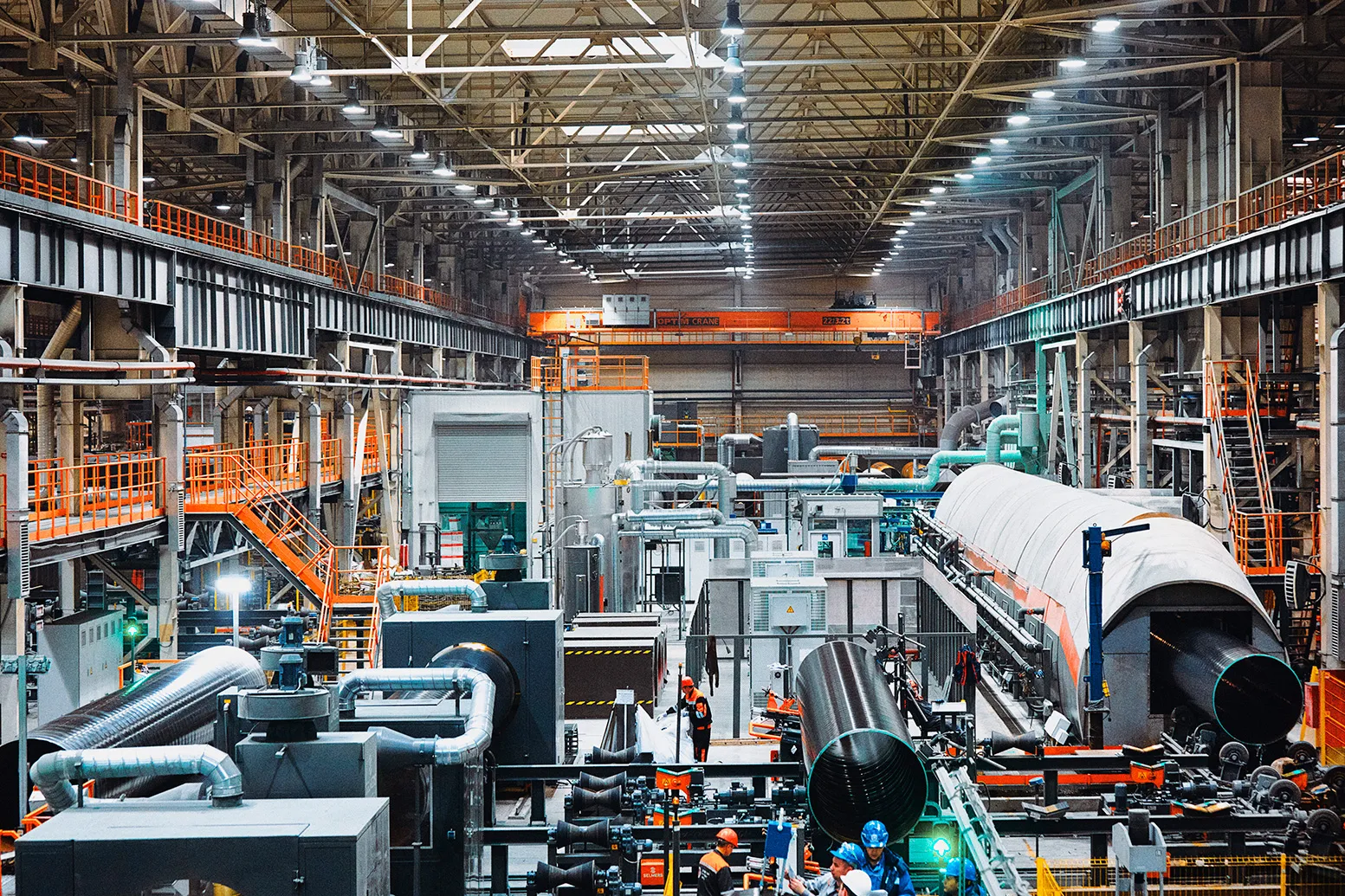 We are the only pipe company whose business is based not on the basis of the post-Soviet legacy, but on the basis of market mechanisms of modern Russia
One-stop shop for production and insulation of steel pipes
Zagorsky Pipe Plant JSC is a unified complex for production of large diameter pipes, equipped with a line for application of all types of anticorrosive and thermal insulation coatings.
We are a modern company, included in the register of permanent suppliers "Gazprom and a number of major domestic oil and gas processing companies.
>750
thousand tons of pipes per year
ZTZ JSC is fully focused on the specification of the end customer. In the line of of the manufactured products:
water pipes,
FEC,
Piles for offshore and onshore infrastructure (including extra-large diameters and non-standard lengths non-standard lengths),
Tubopuncture with various locking joints.
The company's products are characterized by increased strength due to by applying anti-corrosion, thermal insulation coatings and can be used in regions with increased seismic hazard.
Our company is the first and only Russian manufacturer of large diameter pipes, API-5LD certified.
"Zagorsky Pipe Plant has successfully passed the API audit and API 5L certificate confirming full compliance of products to world standards.
The company is also certified by TUV, which gives the right to supply pipes under European directives (directive 3014 TUV 168).
workshop area (7 soccer fields)
production of one 1,020 mm pipe at the roll forming section
employees
Production includes
pipe welding shop, coating shop, card welding shop, shipment shop.
The staff of the enterprise - more than 1.6 thousand people.
Record-breaking construction time
construction period
equipment weight
technological stages
An indisputable advantage of the enterprise is a convenient geographical location. Transport logistics are provided by a large railway junction linking the capital with northern regions. Due to the well-organized transportation system and the train's full load, the delivery time delivery time is reduced by about a third.
High quality products, the ability to operational of production line readjustment, as well as as well as; fast shipping makes ZTZ JSC a convenient partner.